The eDNA Society International Meeting 2023 "Moving from knowledge into practice" has successfully wrapped up.
To access the program, click
here
(7.4MB).
The meeting was held from May 17th to 19th, 2023, at Piazza Omi in Otsu City, Shiga, Japan. It was a prime location with a view of Lake Biwa.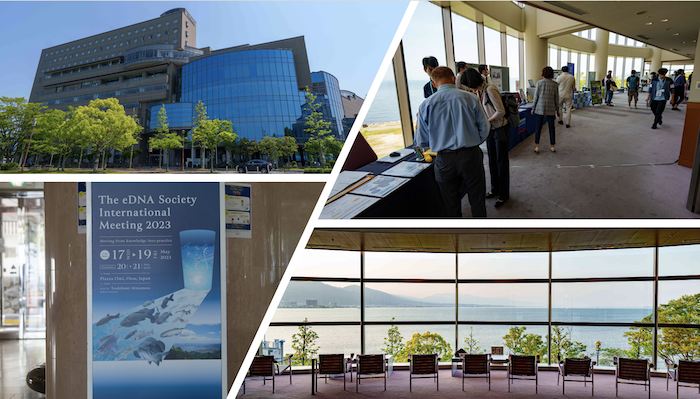 Snapshot of the opening session at Piazza Hall. Throughout the meeting, there were over 250 attendees.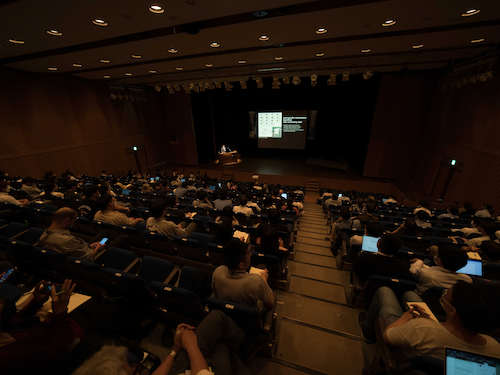 We had a gathering on the evening of the first day, capturing the moment of the toast.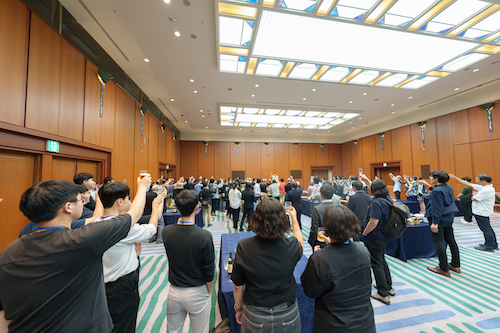 In the oral sessions, researchers showcased the latest research findings.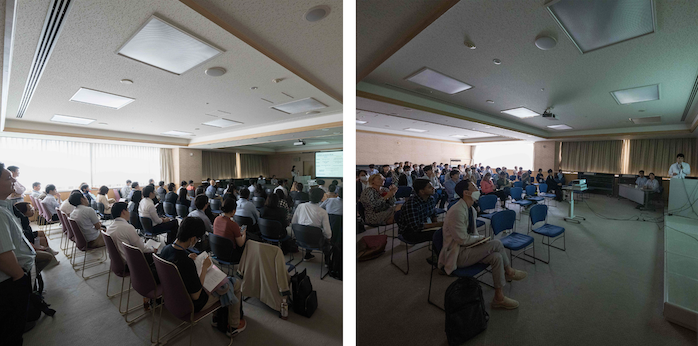 We had 80 presentations during the poster sessions. You can see lively discussions among participants.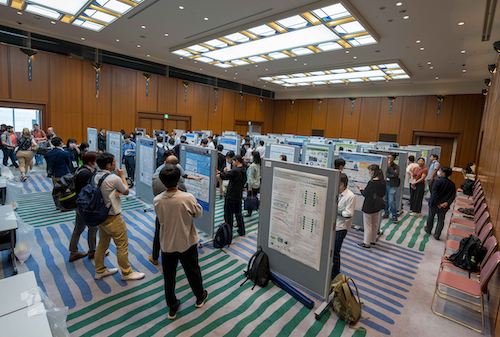 The poster awards were presented to Dr. Tsugeki from Matsuyama University and Mr. Xia from the University of Tokyo.
Best Poster Award: Narumi Tsugeki (Matsuyama University), Kai Nakane, Hideyuki Doi, Kazuaki Tadokoro, Michinobu Kuwae "Zooplankton sedimentary DNA as an effective tool for tracking past population dynamics"
Best Student Poster Award: Fei Xia (The University of Tokyo), Jiwei Yang, Yuanyu Wang, Yihan Ma, Susumu Yoshizawa, Hiroki Kuroda, Asano Ishikawa, Wataru Iwasaki "Environmental mRNA-seq of Xenopus laevis and Gasterosteus aculeatus"
Poster Award Winners Dr. Tsugeki and Mr. Xia, with our President in the middle.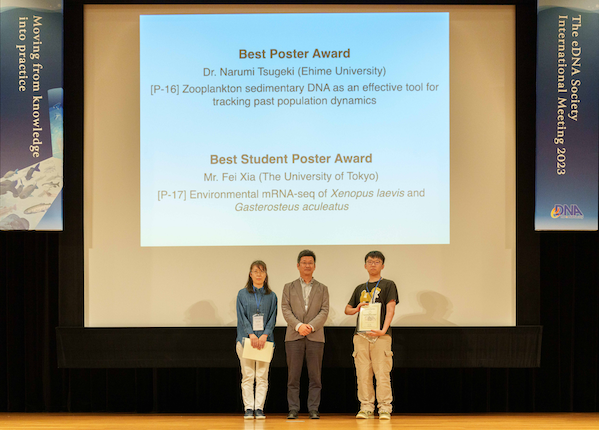 The meeting committee extends its huge appreciation to all attendees, sponsors, and staff members for making this event a success! Finally, a photo of our awesome staff members who led the operation of the meeting.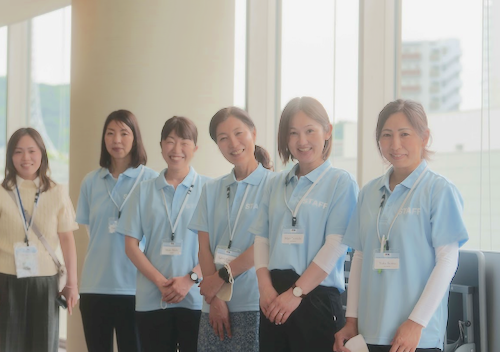 A more comprehensive report on the meeting can be found in our official journal Environmental DNA, accessible here.
Website closed  The eDNA Society International Meeting 2023 website has been launched! All information on our forthcoming meeting can be found there.